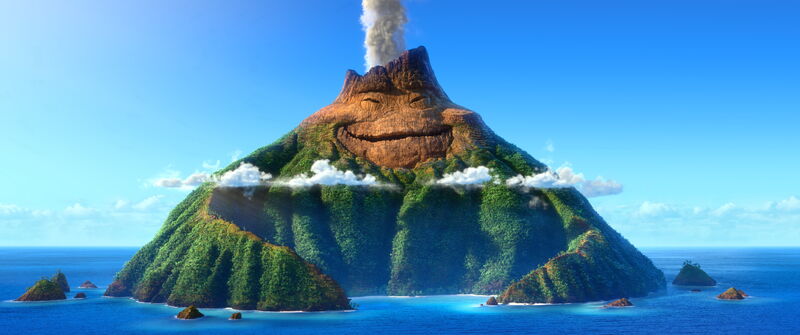 "Lava" is Pixar's latest short film; accompanying the release of "Inside Out".  My Facebook page was flooded with positive comments about both films when "Inside Out" was released in Singapore on 27 August. It was certainly very different from the other mainstream animation. No villains, no good vs. evil fight scenes, no charming prince rescuing damsel in distress.
Hmmm…it piqued my curiosity and so I decided to check this movie out together with Hannah. Our inaugural movie date!
All in all, we definitely enjoyed both films.  The movie left us teary-eyed as we left the cinema. My 4-year old related more so to the two singing volcanoes than Riley and her adorable emotion characters.
More than just an emotional roller-coaster, we found a great topic to study on – Volcanoes!
Layers of the Earth
To start off, we needed to understand what lies beneath the Earth. These free printable were a great resource for us, particularly the one by Free Montessori.
Layers of the Earth – Montessori Mom
Layers of the Earth Nomenclature Cards – Helpful Garden
Layers of the Earth Cards – Free Montessori 
You could also explain the layers of the earth by slicing a cherry or peach in half.
Skin as Earth's crust – outer-most layer that surround the Earth like a shell.  It is the thinest among the three main layers.
Meat as Earth's mantle – second layer; Earth's thickest layer.
Pit as Earth's core – innermost layer; a ball of hot solid metal.
Marcia's Science Teaching Ideas has great ideas on teaching plate tectonics.  We made a foldable with "Earth's Layers Foldable".
Volcanoes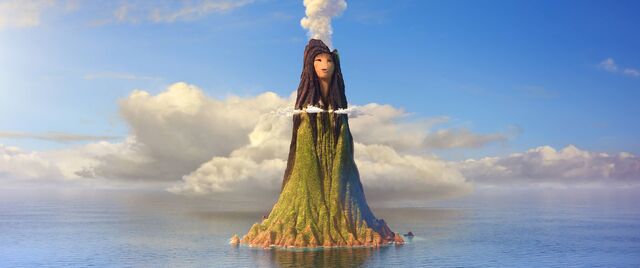 The following websites came in handy for our unit study:
3 Main Types of Volcano – ZME Science 
The Real Geology Behind Pixar's Short Film Lava
Kīlauea – Wikipedia
Volcano Facts – DK Find Out
We read Scholastic's Discover More Readers: Volcanoes which provides succinct information and vivid pictures of volcanoes.
A fellow homeschool mom shared with us a wonderful Science curriculum, "Mystery Science".  I used their videos and activities (e.g. mark out the Ring of Fire on the map) to discuss questions such as, "Could a volcano pop up in your background?" and "Why do some volcanoes explode?".
They are offering a FREE year subscription for a limited time. Subscribe and try out their lessons!
We tried our hands creating a volcano based on Half-a-Hundred Acre Wood's Easy to Make a Volcano Erupt Experiment.
I LOVE the fact that we can create a volcano within minutes.  No need to wait for the papier-mâché to dry. Phew!
I was kind of upset with myself for forgetting to buy red food colouring but our Little Miss Sunshine, surprised me by showing me the purple food colouring we had in our kitchen.
"Don't worry, Mama. We will use this!" she said cheerfully.  I'm glad she's good at improvising. 🙂
It was great fun conducting the experiment repeatedly and seeing how the "magma" oozes out.
Finally, more printable to round up our lesson on volcanoes:
Volcano Activities – Enchanted Learning
Volcano Unit Study and Lap Book – Homeschool Share
Parts of Volcano – Teacher Vision
Volcano Mini Book – Crayola
We "lava" this unit study!
Have you done any film-inspired activities or unit study recently?